Wine & Gastronomy
The original has always better taste!
International Gastronomic Wines CompetitionTM

EDITION 10 - APRIL 29, 2023 - PARIS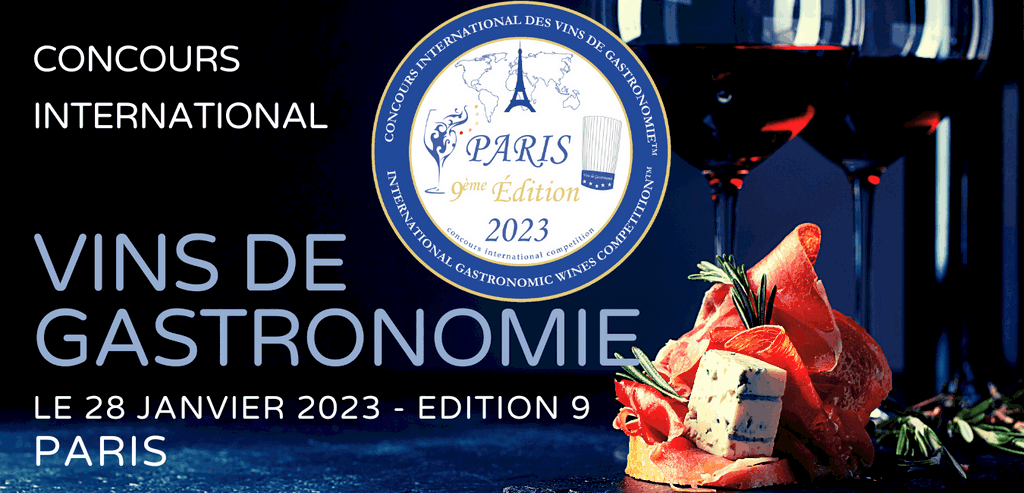 World Gastronomic Wines Tasted and Judged exclusively by International Experts in Wine, Enology, Viticulture, Wine Tourism, Digital, Wine Lover, Business, Media and as well as Gastronomy.
Successful Marriages and Perfect Pairings for Your Wine!
A GATHERING OF INTERNATIONAL REFERENCES OF GASTRONOMIC WINES



PARIS

"Historical and Prestigious"
A GATHERING OF INTERNATIONAL REFERENCES OF GASTRONOMIC WINES
A PLACE OF EXCEPTION
To welcome this event of international stature,
a place of predilection,
a mythical city, a Mecca of international gastronomy


PARIS
What could be more natural to associate this international contest with this prestigious city with an exceptional past, a true hub of international exchanges with its international gastronomy, which has always combined
Diversity, Prestige and Genius.
Pour accueillir cet événement d'envergure
internationale,
un lieu de prédilection,
une ville mythique, historique et prestigieuse,
un haut lieu de la gastronomie
internationale
PARIS
Quoi de plus naturel d'associer ce concours international à cette ville prestigieuse au passé d'exception ,
véritable plaque tournante d'échanges internationaux avec sa gastronomie internationale,
qui a
toujours su conjuguer
Diversité, Prestige et Génie.
Newsletter
By subscribing to the Newsletter, you will be among the first to be informed of the Awards, Events and News.