Register your wine 2022, now!
Registration is open.
REGISTRATION PROCEDURES
CAUTION
Registration forms and samples must be sent to different addresses.
The sending address of the registration dossier is DIFFERENT
the sending address of the samples.
Sending registration dossier
By fax: +33 (0) 9 57 17 98 05
By email: civg2022@oenogenius.com
By mail: ICM CIVG 2021, 29 rue des Templiers 83170 Brignoles - France
REGISTRATION FORM 2021
Download PDF
Which wine can compete?
All color
of wine : red rosé, white
All vintages
wines: still, pearl, sparkling

wines of aromatic grape varieties: still, pearl,sparkling,

wines under a film of yeast

Natural sweet wines: aromatic and non-aromatic grapes

Liqueur wines: aromatic, non aromatic grapes, under a film of yeast

Mistelles
This competition is open to all wines from all countries and all viticultural regions with a specified geographical denomination. In what concerns the French wines, they should have made a statement of claim under section D. 644-5 and D. 646-6 of the Rural Code. Wines without geographical indication will not be accepted for the competition.
Which competitor can participate?
Individual wine producers

Individual cooperator wine producers

Groups of wine producers

Co-operative wineries

Groups of co-operative wineries

Wine brokers

Wine producers and brokers
1.Entry to arrive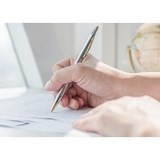 >>>>BEFORE
30th DECEMBER 2020
an application form (please use photocopies if entering several samples)

an oenological analysis (less than one year old)µ

For France Statement of claim for wines with a IG

payment of registration fees

Adress:
ICM CIVG 2021
c/o CDT 29 rue des Templiers
83170 BRIGNOLES - VAR - FRANCE
Fax: +33(0)09 72 35 37 20
Email: civg2021@oenogenius.com
2.Sample to arrive
>>>>BEFORE
23th JANUARY 2021
6 bottles of 75 cl for each sample entered, or equivalent 3-liter bottle.
a 'proforma' invoice mentioning "échantillons sans valeur commerciale" (samples not for

sale).

Please inform of your shipment
Agency CMDT
par fax : +33(0)4 94 10 81 38 ou par e-mail : commercial@cmdt.fr
Adress:
CMDT
663 av. de la 1ère Armée Française Rhin et Danube
Zone Portuaire de Brégaillon
83500 La Seyne sur Mer - France
Tél +33(0) 4 94 10 81 36
Fax +33(0)4 94 10 81 38